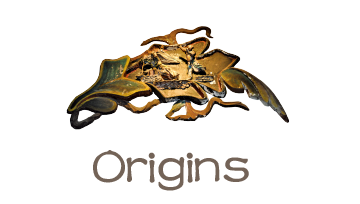 Dalongdong used to be inhabited by Pingpu-Ketagalan people's "Balangbeng tribe". "Balangbeng" was also called Balanbeng or Dalangbeng, both of which were transliteration of Pourompon. Later on, Dalangbeng was named "Da-long-tong", and then re-named Dalongdong because of studious residents in the area. Dalongdong is close to where Danshui River meets Keelung River; it sits in the Datong District of Taipei City.
Among Han people's settlements in Taipei Basin, Dalongdong came into existence only after Manka
1. About the Construction of Baoan Temple
According to Danshui Sub-prefecture Gazetteer, Baoan Temple was bankrolled in 1805 (year 10 of Chia-ching reign) for construction, which completed in 1830 (year 10 of Tao-kuang reign).
Special Report on Taipei Baoan Temple states that in 1742 (year 7 of Chien-lung reign) certain immigrants went back to Pai-chiao Tzu-chi Temple in their Tung-an, Chuan-chou, motherland and begged the Baosheng Emperor to share out his spiritual powers to Taiwan. At first, the tem
Baoan Temple was originally funded by four local clans; the Wangs donated the land and the Chens, Changs, Tsais offered their supports. These major clans were often associated with the businesses of 44 kans (shops). As far as Baoan Temple's sphere of worship, it covered the following three areas: Township One: Dalongdong, Huwei, Beitou. Township Two: He-shang zhou, Sanchong pu, Xinzhuang. Township Three: Dadaocheng.
There were three worshipping activities in a year: Baosheng Emperor's date of birth (15th
In 1895 (year 21 of Kuang-hsu reign), the Treaty of Shimoroseki was signed and Taiwan was ceded to Japan. As Tang Ching-sung fled back to Amoy, Japanese troops attacked, captured, and brought chaos to Taipei. The explosion at Yuanshan arsenal affected Baoan Temple. In 1898 (year 24 of Kuang-hsu reign), Baoan was taken over by the Japanese, who established the third affiliated class of the National Language School, as well as a catering trade association. Later on, the school was renamed Dalongdong Public Sc
Years 1917-1919 (years 6-8 of Taisho reign) saw one major reconstruction of Baoan Temple. Fund-raising leaders included: Shen Chu, Chen Pei-ken, Lin Ming-te, Li Sheng-yuan, Cheng Ken-mu, Chen Chun-hui, Huang Tsan-chun, Lin Ching-tun, and Tsai Shou-san. The project lasted two years. To celebrate the successful completion of the biggest renovation to date, temple management planned five-day-long festivities, which started on January 18 (28th day of the 11th moon in year 8 of Taisho reign), 1920 (year 9 of Tai
Although Baoan Temple has a priest as its head, the real power is in the hands of the temple's management. In early Taisho years, manager Wang Ching-chung's poor job performance caused widespread dissatisfaction. Chen Wan-yi and twenty other Temple members initiated a meeting at Dadaocheng's Tzu-sheng Temple and decided to dismiss Manager Wang. They then elected two managers out of each of the three townships, plus 30 other board members and a number of advisors. The term of the manager was six years. Manag
Baoan Temple's management had accomplished quite many things during the period between the reconstruction and the Kominka Movement. One thing was the Confucius memorial ceremony. Before the Taipei Confucius Temple was built, and in as early as 1926 (year 15 of Taisho reign), the ceremony was held by the "Taipei Chung-sheng Society" at Baoan Temple. On September 22, 1927 (year 2 of Showa reign), Chung-sheng again held the same ceremony at Baoan.
The other thing was praying for rains. During a drought in y
In August 1945 (year 34 of ROC), Taiwan was retroceded. War damages meant bad shape everywhere in Taiwan; Baoan Temple was no exception. At the time, Baoan's management had either passed away or drifted apart, the temple was left unattended. In 1950 (year 39 of ROC), with the retreat from Mainland, some 130 households of military and refugees landed at Baoan Temple. They occupied the east wing's Buddha hall, the west wing's Child-bearing Goddess hall, as well as the rear hall where the Five-grain Emperor re